Central Board of Irrigation and Power (CBIP)


CBIP, a Premier Institution, rendering dedicated services to professional organisations, engineers and individuals for the last about 80 years, resulting in accelerated development in the twin disciplines of Water Resources and Power in the country and abroad. CBIP has grown into an eminent organization of international importance while serving the nation equally with great distinction. CBIP is Indian chapter for 10 international organisations related to Water resources & Power sectors.

Today, Central Board of Irrigation and Power presents a shining example of a pioneer organization and has enabled Indian industry to set higher benchmarks and attain international standards in excellence by creating a unique platform for growth and progress.

The Central Board of Irrigation & Power (CBIP) is a "CATALYST FOR GROWTH OF WATER RESOURCES AND POWER SECTORS". It is a knowledge bank and an exchange for dissemination of experience and technical knowledge.


Click here to view the CBIP brochure.
(If you want to save the brochure on your computer, right click here and click 'Save Target As...' and save the brochure on your computer or use 'Save as' option when you viewing the PDF file. )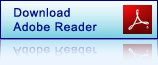 (If you don't have Adobe Reader, please click on above given button to Download the latest version of Adobe Reader)